Table of Contents
Ever felt weighed down by your bags while on an adventure? Fret no more, the world of travel is evolving and the suitcase of smart luggage lockers is here to lighten your load!
No longer do travelers have to carry-on their worries about where to store their luggage while exploring new cities. Much like a friendly bellhop, these innovative storage solutions are taking the strain off globetrotters one bag at a time.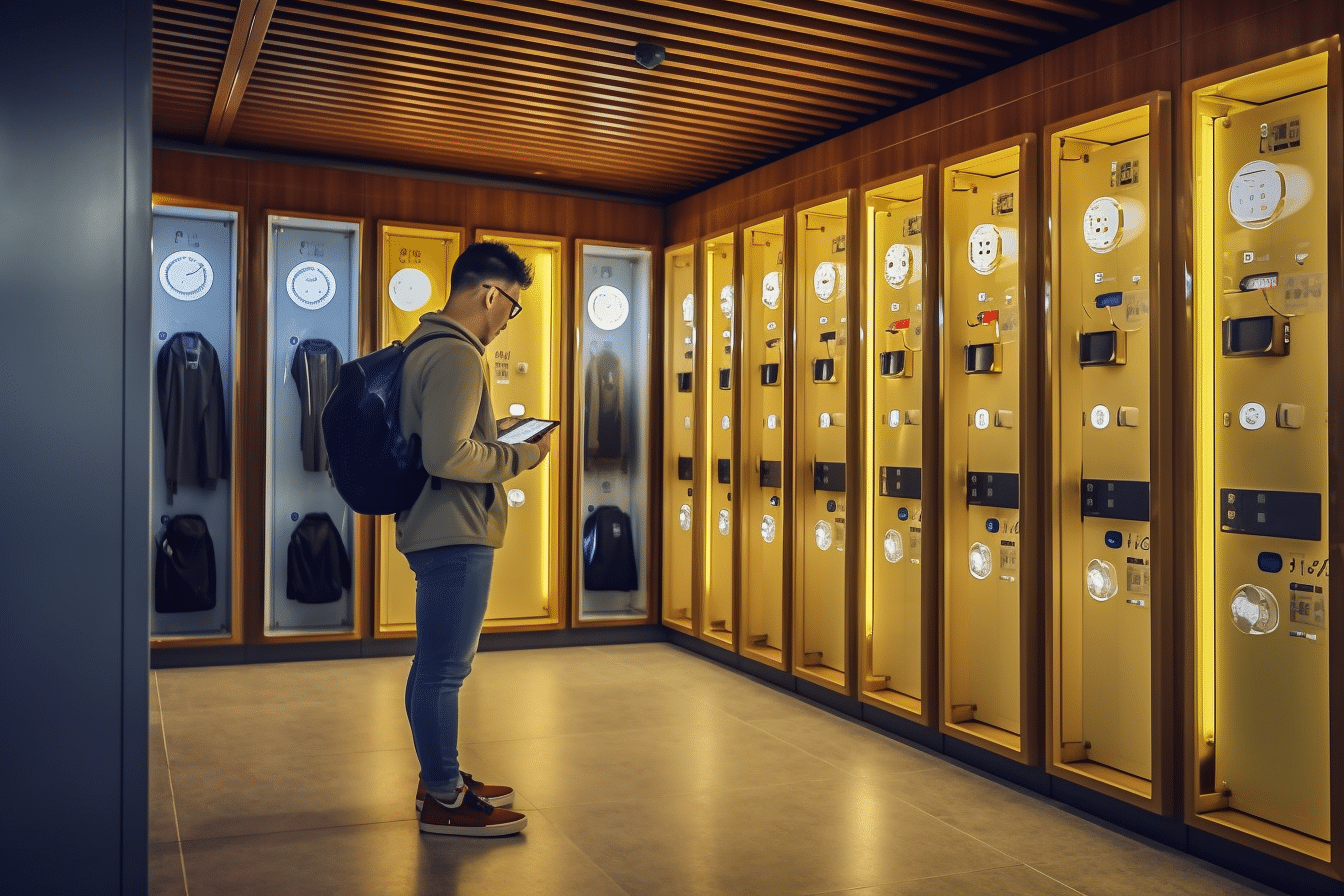 Smart luggage lockers are the new passport to freedom for those on the move. They've rapidly become the first-class choice for those seeking a convenient, secure, and cost-effective way to store their belongings. The age of dragging your luggage through winding streets or worrying about hotel check-out times is quickly becoming a thing of the past.
In a world that's continually packing more innovation into every aspect of life, smart luggage lockers are checking in as a popular trend among the travel community. Ready to unpack the journey of these smart storage solutions? Buckle up your seatbelt, and let's dive right in!
The Need for Luggage Storage for Travelers
Traveling is all about exploring new horizons, soaking in different cultures, and making unforgettable memories. But when you're constantly wrestling with your luggage, it can turn a dream trip into a challenging course. One of the main luggage storage problems faced by many adventurers is finding a reliable place to store their bags while they roam around.
The joy of travel can quickly deflate like a punctured beach ball when you're burdened with hauling around heavy bags. Whether it's a short city break or a long-term adventure, the problem of traveling with luggage can feel like an unwanted companion on your journey.
Navigating through crowded streets, keeping an eye on your belongings in busy markets, or trying to enjoy a museum while being mindful of your suitcase can be tiresome. Moreover, traditional storage options like hotel bell desks or luggage storage facilities at train stations often come with their own set of limitations such as working hours, cost, and availability.
So, what's the solution to these luggage woes? How can travelers take a load off and still keep their belongings secure? The answer is smart luggage lockers, a revolution in the world of travel that's changing the way we handle our bags. Let's unpack this innovative solution in the next section.
What are Smart Luggage Lockers?
Picture this: you've just landed in a new city, your heart is full of excitement but your hands are full of bags. Wouldn't it be great if you could just drop your luggage off somewhere safe and kickstart your adventure? Well, here's where smart luggage lockers step in to save the day!
Smart luggage lockers are the luggage storage solutions that modern travelers have been waiting for. These automated luggage lockers are like your personal concierge, ready to take care of your bags while you set out to explore.
So, how do they work? It's as simple as booking a flight ticket online. Travelers can reserve a locker through a website or mobile app, drop off their luggage at the chosen location, and then pick it up whenever they're ready. But unlike traditional lockers, these are smart – they use digital keys or codes for access, offering an added layer of security for your peace of mind.
The key features of smart luggage lockers include 24/7 availability, various sizes to accommodate different luggage types, and secure, digitally locked systems. Some even offer extra services like charging ports for your devices.
Smart luggage lockers are not just lockers, they're your personal travel assistants, always ready to carry your burdens so that you can carry on with your adventure. In the next section, we'll bag some more details about the many advantages these savvy storage solutions offer.
Unpacking the Benefits:
When it comes to travel, smart luggage lockers are like the all-inclusive resort of baggage storage. They're packed with benefits that cater to all types of travelers. Let's embark on a journey to explore these features:
Convenience: 24/7 Access and Availability
With smart luggage lockers, you'll never have to adjust your itinerary around your bags again. These facilities offer 24/7 access, meaning you can drop off or pick up your luggage whenever it suits your travel plans. So, whether you're an early bird catching the sunrise or a night owl exploring the city after dark, smart luggage lockers are always ready to serve.
Security: Ensuring the Safety of Your Belongings
Traveling can sometimes feel like a wild roller-coaster ride, but with smart luggage lockers, the safety of your belongings isn't part of the thrill. These lockers are equipped with state-of-the-art security features, from digital locks to surveillance cameras, ensuring your bags are as secure as a treasure in a fortress. Rest assured, your belongings are in safe hands while you're out living your adventure.
Cost-Effectiveness: Comparing with Other Luggage Storage Options
Who said traveling light on your wallet means traveling heavy on your shoulder? With smart luggage lockers, you get a cost-effective solution that won't weigh down your budget. When compared to traditional storage options like hotel bell desks or station lockers, smart lockers offer a more affordable ticket to a baggage-free travel experience.
Time-Saving: Reducing Time Spent on Luggage Management
Time is of the essence when you're traveling, and smart luggage lockers are the perfect co-pilots to help you save it. No more wasting precious moments finding a safe spot for your bags or rushing back to your hotel to check out. With a smart locker, your luggage check-in and check-out process becomes as swift as a breeze, leaving you more time to soak in your surroundings.
In the world of travel, smart luggage lockers are truly a game-changer, turning the tide in favor of travelers and their luggage woes. It's time to bid farewell to the baggage blues and say hello to a smoother journey!
User Guide: How to Use Smart Luggage Lockers
Navigating the use of smart luggage lockers is as easy as finding your way with a map. Here's a step-by-step guide to help you embark on this baggage-free journey:
Step 1: Find a Smart Locker Near You
Your journey begins by finding a locker in your vicinity. Many smart luggage locker providers have websites or mobile apps that show you the nearest available lockers. Simply input your location, and voila! You've got your destination.
Step 2: Book Your Locker
Once you've found your preferred locker, it's time to secure your booking. Choose the size of the locker you need and the duration of storage, and confirm your reservation. It's as simple as booking a hotel room, but for your luggage.
Step 3: Drop Off Your Luggage
Now comes the fun part – saying goodbye to your bags for a while. At the locker location, you'll either scan a QR code or enter a digital key provided at the time of booking. Open the locker, place your luggage inside, and close it. Your belongings are now safe and sound.
Step 4: Enjoy Your Baggage-Free Time
With your luggage safely stored away, you're free to explore, work, or relax without any baggage slowing you down. Go ahead, seize the day!
Step 5: Pick Up Your Luggage
When you're ready to be reunited with your bags, just return to the locker, enter your digital key or scan the QR code again, and retrieve your luggage.
It's important to remember that different smart luggage locker providers might have slightly different processes, but the fundamental steps remain the same. So, next time you're traveling, don't let your luggage tie you down. Take a smart step towards a more relaxed travel experience with smart luggage lockers.
Looking Ahead: The Future of Smart Luggage Lockers & Conclusion
As we prepare for landing on this journey through smart luggage lockers, it's time to take a quick peek out the window at the horizon ahead. The future of smart luggage lockers is as bright as a sunny beach holiday, with the potential to reshape the way we travel.
The digital revolution is making its mark in the travel industry, and smart luggage lockers are part of this exciting evolution. As technology continues to advance, we can expect even more features to enhance the convenience and security of these lockers. Think facial recognition access, real-time tracking of locker usage, and more diverse locations, from airports and train stations to malls and tourist attractions.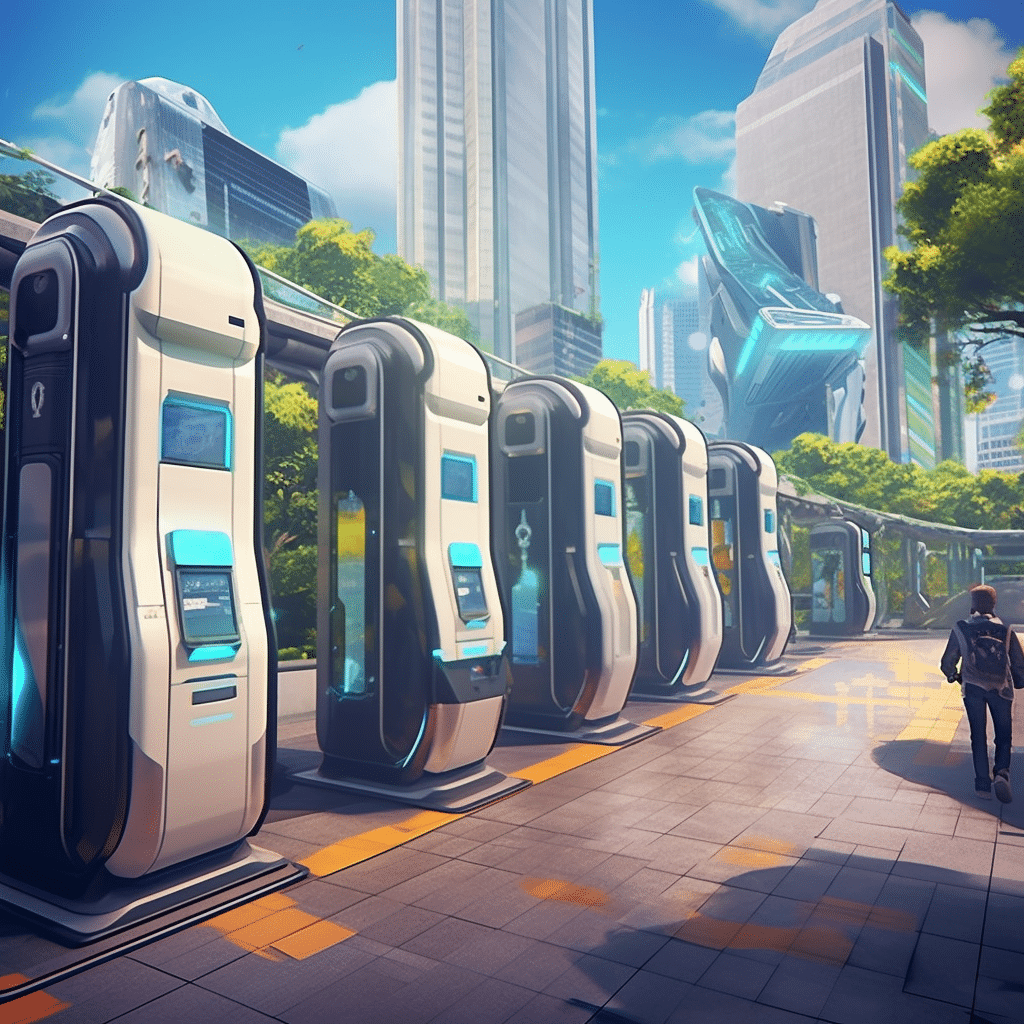 Moreover, with the trend of 'smart cities' on the rise, smart luggage lockers are set to become an integral part of urban infrastructure. They're not just a solution for tourists, but also a handy aid for locals needing temporary storage.
In conclusion, smart luggage lockers are a game-changer, offering a host of benefits to modern travelers. They address a significant pain point in travel – managing luggage. With their 24/7 availability, high security, cost-effectiveness, and time-saving convenience, they're transforming travel experiences.
So next time you're planning a trip, remember that there's no need to feel 'locked' in by your luggage. With smart luggage lockers, you can 'unlock' a world of hassle-free travel. Here's to more adventures, fewer bags, and the bright future of smart luggage lockers! Safe travels.